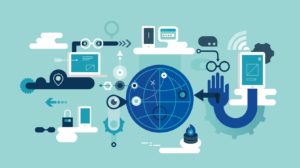 Over the past decade, businesses have been revolutionized by the amount of data available to them and the speed at which it can be produced. Yet, despite the excitement of data discovery, many professionals are feeling a bit of "information overload" and are lacking the formal executive support and resources needed to sustain their business intelligence (BI) and analytics functions.
With the desire to improve BI and analytics efficiencies, professionals are looking to online conversations to understand the latest trends and innovations with these tools. With so many online conversations happening on these topics, it can be overwhelming to know where to turn for relevant information. To help, we've compiled six of the top articles that discuss the top trends and pressures in BI and analytics. By reading the State of the Business Intelligence and Analytics and these articles, you will begin to gain an understanding of how these functions can be properly leveraged in your organization.
By ASUG Research
According to research by ASUG, the biggest pain point for surveyed SAP customers when using their BI and analytics tools is data governance and the amount of data they are required to analyze with accuracy. These customers recognize that BI and analytics are a prerequisite to increased efficiencies and innovation, but most companies are struggling to get it right. "We now have a data dictionary of 47 ways to spell Tennessee," one respondent observed about the effects of dirty data. To further stay on top of the latest discussions, you may wish to follow and read some of the content shared by the influencers on our BI and data analytics influencer list.
By Eric Avidon, featuring Doug Henschen
BI in the past decade has brought with it the rise of features such as machine learning, natural language processes, and augmented intelligence. While this has provided considerable access to analytics, much of it still requires human analysis to make informed decisions. In this interview series, interviewee Doug Henschen discusses how we are now entering into the third generation of BI where we may see the rise of embedded analytics right into the content of decisions, transactions, and applications. This interview will give you a deeper understanding of what is to come with BI capabilities.
By Steve McHugh of SAP
Organizations that are embracing augmented analytics are spending less time on data exploration and dashboard design and more time on utilizing the machine-generated advanced insights to make data-informed business decisions. In this article, Steve McHugh discusses how SAP BusinessObjects BI is a new innovation for the BI field and shares how customers are leveraging it to extend and expand BI, predictions, and planning with SAP Analytics Cloud.
According to research in this McKinsey survey, the adoption of artificial intelligence (AI) by companies continues to increase and is proving to generate strong returns. The majority of executives surveyed reported that AI has increased profits in the business areas that it was deployed, and 44% stated that it has helped their companies reduce costs. However, there is much work still to be done to scale the impact of AI, train employees so it is leveraged effectively, and manage risks. This survey examines a small group of high performers who are leading the way with AI use, which may serve as a potential road map for other organizations looking to do the same.
It is now commonly understood that the potential for companies to increase revenues and operational efficiencies by using AI is significant. However, as discussed by McKinsey in its research on AI, "the value of AI is not to be found in the models themselves, but in companies' abilities to harness them." In this article, Bill Schmarzo provides five fundamental requirements companies must follow to support you in properly "crossing the AI chasm" so your company does not fall short on leveraging the power of these transformational technologies.
The world of traditional data analytics has evolved, and we have now entered an era of augmented analytics. This new market entrant is allowing companies to automate insights using AI and machine learning, empowering organizations to make data-informed decisions without relying on data science specialists or IT support. In this piece, Ronald van Loon, an SAP partner, attended SAP TechEd Barcelona where he spoke to experts such as Orla Cullen and Richard Mooney to get their insights on the changing nature of data analytics and how augmented analytics is revolutionizing the field.
By Tom Taulli
2019 witnessed a number of AI investments and advancements that are revolutionizing how companies can use these technologies. In this article, Tom Taulli turned to leading executives and got their feedback on what they felt the top developments were in AI last year. As we begin 2020, it may be valuable for you to look back on the developments of the previous year to learn from and carry forward the knowledge. Executives featured in this article include Guy Caspi, Sheldon Fernandez, Seth Siegel, Krishna Gade, Chad Meley, David Benigson, and Florian Douetteau.
To learn more about the trends, pressures, and innovations in BI and analytics, we invite you to join us at the BI+Analytics Conference happening March 9–11, 2020, in Atlanta. The BI+Analytics Conference is North America's premier networking event for SAP customers in BI and analytics, where we share real-world strategies and best practices to address business analytics trends.
The 2020 BI+Analytics Conference is focused on sharing success stories that lead to meaningful change and profitable growth. This year's topics will range from deep-dive sessions into on-demand analytics and self-serve tools, to navigating the complexities of on-premise, cloud, and hybrid analytics. The BI+Analytics Conference is your best opportunity to work with the broader SAP customer network in order to learn how to adapt to changing business needs with agile transformation. Join us to learn, collaborate, and celebrate with your peers as they work together to effectively strategize and implement best practices for leveraging the full range of analytics and BI reporting tools from SAP.
Stay updated on conference content and updates by following @BIAconference on Twitter.