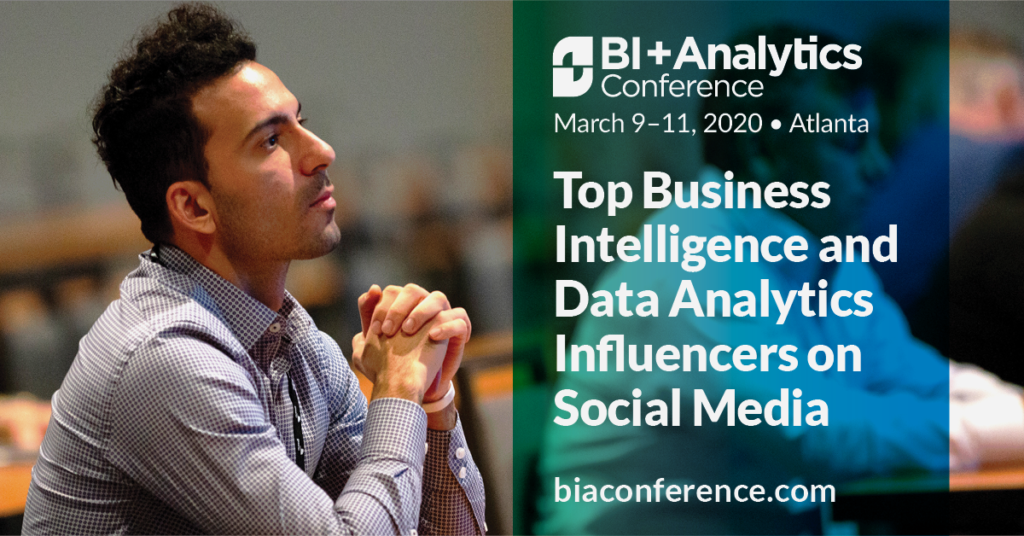 Over the past few years, most companies have moved towards business intelligence (BI) and data analytics in order to make more intelligent and informed business decisions. Today, organizations of all sizes realize that business intelligence and analytics are no longer an option but a necessity if they hope to survive and stay competitive. It is no wonder that Marketwatch predicts the global market for business intelligence to rise to more than $147 billion by 2025.
While many companies are adopting BI and data analytics tools, our research by ASUG shows that they currently lack the formal executive support and resources needed to sustain it. Only 21% of participants in this research reported having executives that support their BI function. While the importance of BI and analytics is on the rise, clearly, there are many barriers to the implementation of these functions that need to be removed in order to optimize these solutions fully. To learn more about the trends and challenges, see: business intelligence and analytics trends.
With the world of business intelligence and data analytics evolving so quickly, it is challenging to keep up with speed on the latest developments. To assist, we have compiled this list of business intelligence and analytics influencers on social media to help you. These influencers are active online and share relevant content, so this list can be used as a great starting point to stay informed about this fast-moving space.
Kirk Borne
Principal Data Scientist and Executive Advisor at Booz Allen
Kirk is a top worldwide influencer since 2013. He is a global speaker, astrophysicist, space scientist, and big data and big science advisor who has also been featured on TedX.
Ronald van Loon
Director at Advertisement
Ronald van Loon | @Ronald vanLoon
Ronald is a recognized expert and thought leader in the big data and analytics field who works with data-driven companies to generate business value so that they may meet and exceed goal after goal. Influential in: big data, analytics IoT, BI, and data science.=
Doug Laney
Principal, Data and Analytics Strategy at Caserta
Thought leader, consultant, advisor, author, speaker, and instructor on data and analytics strategy topics. The originator of the field of Infonomics, and the author of the best-selling book, "Infonomics: How to Monetize, Manage, and Measure Information for Competitive Advantage."
Hilary Mason
Founder at Fast Forward Labs  and Data Scientist in Residence at Accel Partners
Founder of Fast Forward Labs, a machine intelligence research company, and the Data Scientist in Residence at Accel Partners. Influential in: big data, business intelligence, machine learning, artificial intelligence, and analytics.
Yves Mulkers
Founder at 7wData
A business advisor with strong expertise in business intelligence, analytics, and data-related matters. Yves is an explorer on new technologies, data visualization, big data, Blockchain, cloud solutions, artificial intelligence, IoT, and augmented realities.
Eric Kavanagh
CEO at The Bloor Group
Eric Kavanagh | @eric_kavanagh
A recognized influencer in the field of big data by Techopedia and the Big Data Republic, Eric is a media professional who designs and manages an array of web-based research and media products like The Briefing Room and World Matters. Influential in open source, big data, analytics, and new media design.
Howard Dresner
Chief Research Officer at Dresner Advisory Services
Howard Dresner | @howarddresner
CRO of Dresner Advisory Services that provides an alternative perspective on information management, business intelligence, analytics, performance management, and related markets through the objective, non-sponsored, and crowd-sourced Wisdom of Crowds® industry research.
Lillian Pierson
Data Strategist at Data-Mania
Lillian Pierson | @Strategy_Gal
Lillian is a data strategist, advisor, and trainer. She partners with executive teams to act as a second set of eyes, offering oversight and recommendations for optimal data science and engineering operations. Lillian also advises SMEs and entrepreneurs on the data technologies, methods, and strategies that they can use to solve problems that their business faces.
Tammy Powlas
Senior Business Analyst at Fairfax Water
Tammy is a Certified Public Accountant, Certified Project Management Professional and SAP Certified in BW, FI, CO, and SEM. She is also an ASUG volunteer and SAP Mentor who was one of the top contributors to the SAP Community Network in 2011-2016. Influential in: business intelligence, data and analytics, and machine learning.
Rick Sturm
Founder and CEO at Enterprise Management Associates (EMA)
CEO of EMA, which is a leading industry analyst firm that provides deep insight across the full spectrum of IT and data management technologies. Influential in: cybersecurity, analytics, artificial intelligence, machine learning, and big data.
Bernard Marr
Founder & CEO at Bernard Marr & Co.
Bernard Marr is an internationally best-selling author, popular keynote speaker, futurist, and a strategic business and technology advisor to governments and companies. He helps organizations improve their business performance, use data more intelligently, and understand the implications of new technologies such as artificial intelligence, big data, blockchain, and the Internet of Things.
William McKnight
President at McKnight Consulting Group
William McKnight | @williammcknight
William McKnight is an internationally recognized authority in information management. His consulting work has included many of the Global 2000 and numerous midmarket companies. Influential in: analytics, data management, business intelligence, artificial intelligence, and machine learning.
James Kobielus
Lead Analyst for Data Science, Deep Learning and Application Development at SiliconANGLE Media
James Kobielus | @jameskobielus
Experienced Lead Analyst with a history of working in the enterprise software and online media industries. Influential in: business intelligence, customer relationship management, data warehousing, big data, and artificial intelligence.
Marcus Borba
Founder at Borba Consulting
Marcus has more than three decades of in-depth information technology experience and more than 20 years of experience in developing data-driven solutions for companies. He is a recognized influencer in data science, machine learning, artificial intelligence, big data, analytics, internet of things, and digital transformation.
Mike Gualtieri
Vice President and Principal Analyst at Forrester
Top technology-industry analyst, strategy advisor, and consultant to the world's leading global enterprises and technology vendors. Influential in: big data, analytics, artificial intelligence, business intelligence, and machine learning.
Vinnie Mirchandani
Founder of Deal Architect and Author of SAP Nation 3.0
Vinnie Mirchandani | @dealarchitect
Technology analyst, author and advisor who is a recognized thought-leader on disruptive trends in software, outsourcing, offshoring and the economics of technology. Influential in: business intelligence, innovation, artificial intelligence and machine learning.
Randy Olson
Lead Data Scientist at Life Epigenetics
Lead Data Scientist at Life Epigenetics, where he merges cutting edge epigenetics research with advanced machine learning methods to improve life expectancy prediction for the life insurance industry and beyond. Influential in artificial intelligence, machine learning, data visualization, and big data.
Andrew Ng
Founder and CEO at Landing AI and Founder at deeplearning.ai
Andrew Ng is VP and Chief Scientist of Baidu, Co-Chairman and Co-Founder of Coursera, and an Adjunct Professor at Stanford University. He is a recognized influencer in artificial intelligence, machine learning, and big data.
Michael Cavaretta
Manager of Advanced Manufacturing & IIOT Analytics at Ford
Michael Cavaretta | @mjcavaretta
Analytics executive with extensive experience delivering value for large enterprises using advanced technologies, including data science, big data, artificial intelligence, and machine learning.
Claudia Imhoff
Founder at Boulder BI Brain Trust
Claudia Imhoff | @Claudia_Imhoff
Dr. Claudia Imhoff is a popular speaker and internationally recognized expert on analytics, business intelligence, and the infrastructure to support these initiatives. She has co-authored five books on these subjects and writes articles for technical and business magazines.
Heather Hill
Business Intelligence Manager at Mobile Mini
Heather is actively involved in the BI network as an SAP Mentor, international speaker, and author. She is co-author of the book SAP Business Objects Web Intelligence, currently on its fourth edition with SAP Press. She also serves on the board of the Arizona Foundation for Women. Influential in: BI, user adoption, and sustainable processes.
BI+Analytics Conference 2020
Join us at the BI+Analytics conference this March 9-11 in Atlanta and learn how to become an informed and intelligent business of the future from industry experts.
The BI+Analytics conference is North America's premier networking event for SAP customers in business intelligence and analytics, where we share real-world strategies and best practices to address business analytics trends.
The 2020 BI+Analytics conference is focused on sharing success stories that lead to meaningful change and profitable growth. This year's topics will range from deep-dive sessions into on-demand analytics and self-serve tools to navigating the complexities of on-premise, cloud, and hybrid analytics.
The BI+Analytics conference is your best opportunity to work with the broader SAP customer network in order to learn how to adapt to changing business needs with agile transformation. Join us to learn, collaborate, and celebrate with your peers as they work together to effectively strategize and implement best practices for leveraging the full range of analytics and BI reporting tools from SAP.
Stay updated on conference content and updates by following @BIAConference on Twitter.