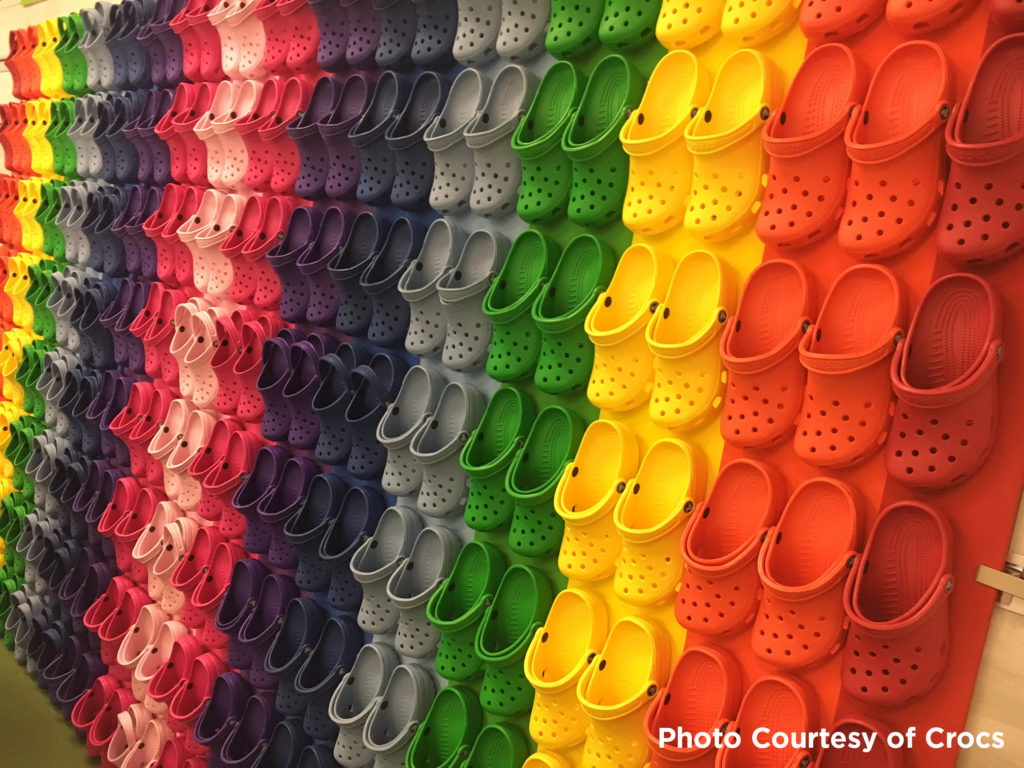 Crocs had just wrapped up a new ERP implementation, and the temporary workers on the project were starting to move on to their next assignment. As Manager, BI/BW at Crocs, Shelly Rahe Gordon had only a leftover ticketing system and remnants of the Waterfall approach to project management left behind for the team to use. Gordon could see some potential challenges in how her IT team dedicated to business intelligence and reporting would be equipped to keep the new ERP system running at full speed while managing future releases.
Scrum and Kanban Walked In
Enter Scrum and Kanban for managing projects. Gordon had experience working with these approaches in prior roles at other companies. She felt that the use of Scrum to make sure work gets done in a timeboxed fashion with lots of collaboration among teams would solve the new challenges they were facing.
On the other hand, Kanban would help them manage ongoing maintenance and work requests that don't necessarily have finite deadlines. So, Gordon proposed running a pilot at Crocs to experiment with both approaches to keep the SAP releases rolling out.
Gordon moved forward with a fusion of Scrum and Kanban, or what her team now knows as "Scrumban." "We were in the process of trying to bring reporting and new data to the business as quickly as possible, so culturally, it was a good fit," Gordon explained. She combined the two approaches into a "best of both worlds" process that helped the team shrink its time to delivery while visualizing the team's current workflow to prevent taking on too much work at once.
Gordon told Ann Marie Gray, VP of content at ASUG, what it took to encourage her team to adopt these new processes, as well as how it's helped them engage with other teams. The pilot was so successful that the Scrumban approach is being picked up organically across Crocs. "You can tell because the teams have started doing standups out in the open," Gordon said.
Download the complete interview with Shelly Rahe Gordon by filling out the form below:



Shelly presented on this topic at the 2019 BI+Analytics Conference.