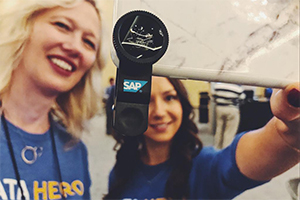 SAP's Ina Felsheim will be presenting at BI+Analytics Conference (February 19-21) next month. Ina is presenting "Top 10 Ways to Squeeze Value from SAP BI & Analytics Investments."
This article was written by our Guest Blogger, Tammy Powlas, a member of the SAP Mentors group and an avid member of the SAP Analytics community.

From Ina's LinkedIn profile, she is Senior Director, Solution Marketing for SAP HANA at SAP, and she says:
SAP helps me infuse the organization with market information, and use this information to also enable customers, users, and prospects on what's coming next, best practices, and more. Currently, my focus is helping IT and Business bridge the gap in regard to analytics and their data strategy.
Here is what Ina had to say about her session:
Why attend this conference?
This conference is not only in a great non-Orlando, non-Vegas location, but it also has a really nice assembly of customers focused entirely on BI. The networking and friendliness of the other attendees, SAP staff, and partners is really nice. And relaxed.
What was your experience last year?
Last year was the first year of the new format, and it all came together under a tight time-frame. I love the approach of doing research with SAP and non-SAP customers to determine their hottest topics and then matching the content to the user requests. The sessions that I went to really bore out that the content was on-target. The customer sessions were high quality and very well attended.
Can you tell us about your session(s) at the conference?
I'm speaking on ways to get more out of your investment. Customers spend good money on SAP software and support, and there are so many tools to stretch their dollar even farther. Do you know about Value Maps and BI Pattern Books? Free. Strategy Assessments? Free. We'll cover quite a few solutions and include some live demos. (Did I mention FREE?)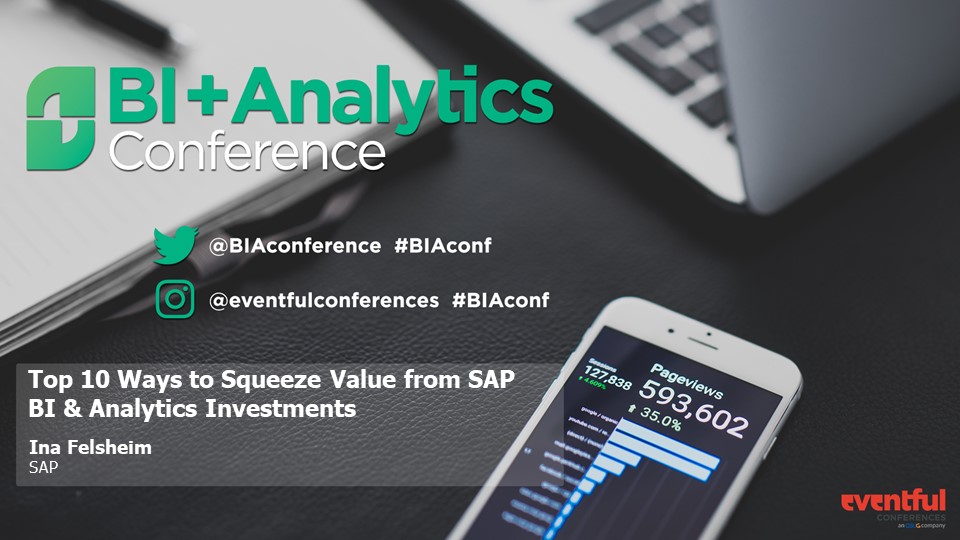 So, consider joining Ina​ next month in warm Huntington Beach, California.